Long-distance adoption
Sign up for long-distance adoption with the Insimbi Legacy Projects Non Profit Company.
For just a few euros/dollars a month allows you to take care of a wild rhinoceros in need, helping him/her to grow in his/her natural environment, with his/her crash, without taking him/her away from his/her environment.
Your contribution will help us fund our anti-poaching unit and buy feed for our rhino.
What does it mean to adopt a rhino?
Adopting a rhino is a personal gesture and asking nothing in return.

Knowing that you are contributing to the survival of an endangered species.

Your contribution will aid the protection of the animal which includes contributing towards the security and also towards their feed (Nutrition).
What will you receive?
A certificate of contribution/adoption

A photo.

Quarterly newsletters

Regular updates via social media.
You can donate:
monthly (€10)

quarterly (€40)

biannually (€60)

annually (€120)
Choose your rhino
Rhino "S"
Rhino "S"was shot in 2014 in a poaching attempt.
Our dedicated team spent many days treating her wound.
She is now doing well and has recovered, because of this she is deep in our hearts.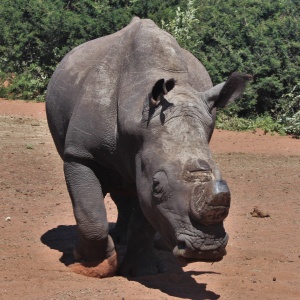 Rhino "F"
Rhino "F" is the oldest and largest male of the crash.
He is a gentle giant and is extremely laid back. You can often find rhino "F" walking by himself or sleeping under a tree near the rest of the crash.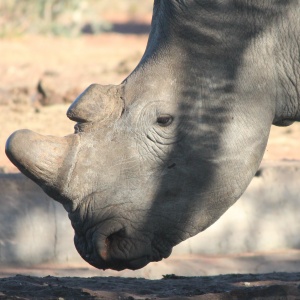 Rhino "B"
6 Years old The Moody one – his hormone levels are on the high
side and he's like a naughty teenager that is always looking for
a head nudging
Adopt your rhino today
Choose the rhino you would like to adopt along with your monthly contribution amount.
Once we have received your email we will send you our adoption form.